The last 2 BLACK RHINO Shale Shaker s were shipped from KOSUN Houstons warehouse to the Rockies mountains last week, which means all the equipment including BLACK RHINO Shale Shaker, Mud Cleaner, BLACK RHINO Centrifuge , and Mono Pumps delivered to Houston before Offshore Technology Conference, were
The last 2
BLACK RHINO Shale Shaker
s were shipped from KOSUN Houston's warehouse to the Rockies mountains last week, which means all the equipment including BLACK RHINO Shale Shaker, Mud Cleaner,
BLACK RHINO Centrifuge
, and Mono Pumps delivered to Houston before Offshore Technology Conference, were sold-out now. Since we've cleared out the warehouse, the BLACK RHINO Shale Shaker will arrived in Texas at the fourth week of September.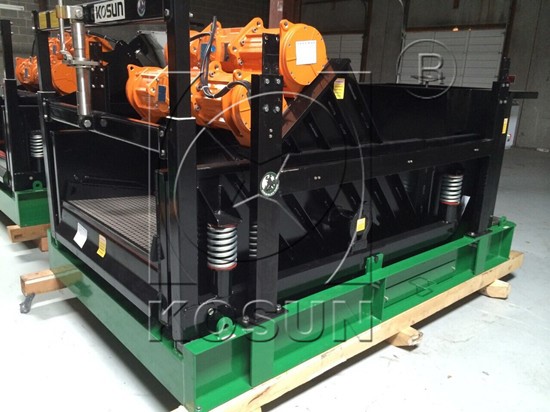 BLACK RHINO Shale Shaker in Houston's warehouse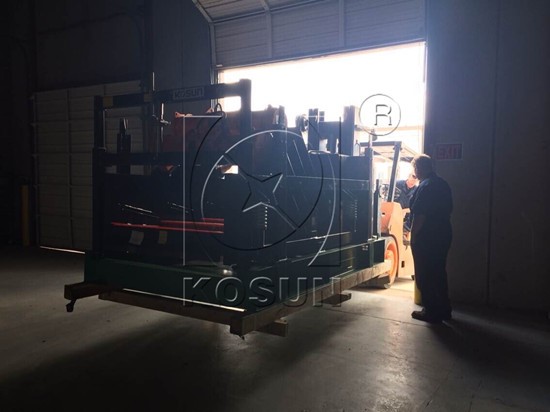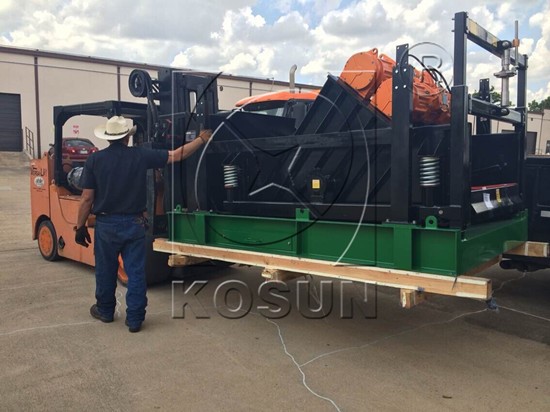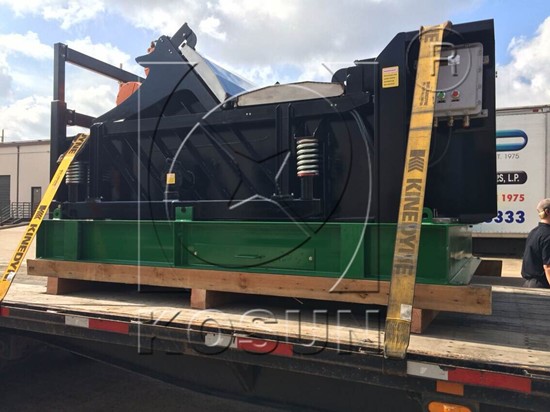 The Packing & Shipping of BLACK RHINO Shale Shaker
What is worth to mention, these two sold BLACK RHINO Shale Shaker will operate in the Rockets by a famous drilling company in Wyoming. Rockets mountains is the biggest area which contains rich gases reserved and provide the major gases resource many years in the USA. After this debut, BLACK RHINO Series equipment will catch more attentions from drilling companies and drilling contractors all over U.S.
As for BLACK RHINO Series Shale Shaker, with constantly upgrading, the right proportion, ergonomic design and precise size enable every mud engineers to work perfectly on well site. You can find so many features different from other companies' machine. Hereby show that most distinguished main features below:
1. Top-levelVibrating Motor
Adopt international top-level vibrating motors,options for Martin or Italvibras
Certified for North American use by CSA and UL
Power: 2.5hp×2=5hp
G-force adjustable: 5.0~7.1G
Easy maintenance: 2000h lubrication interval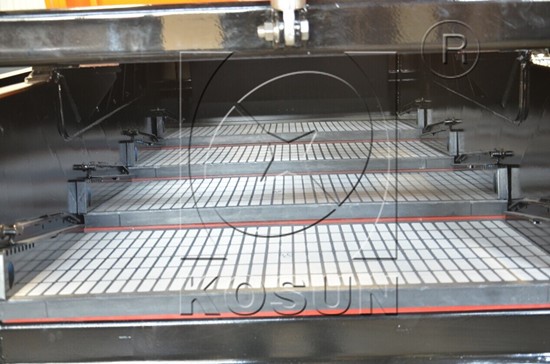 The structure consisting of framework layer, supporting layer and working layer allows the screen more durable. When disposing the drilling fluid containing mudstone or other highly viscous cuttings, the use of flat screen is capable of effectively guaranteeing the conveyance and removal of cuttings
3. Reliable Screen Panel Tensioning System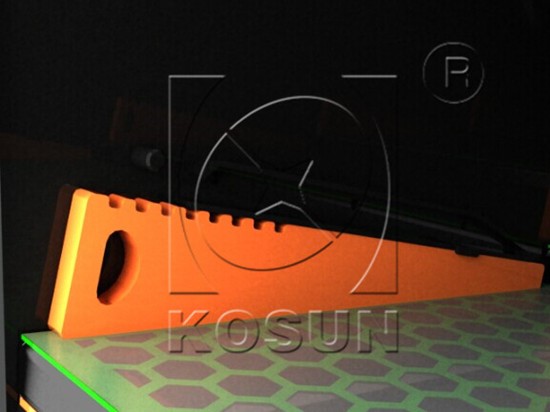 The tensioning system is stable in performance and reliable in structure, which experiences years of field use. With a special tool, It only takes less than 2 minutes to install and remove one screen panel by one person.
As a rising star in Oilfield industry in America, KOSUN Solids Control Equipment, Inc. takes pride in 3 aspects that makes the team to stand out as a top company:
● Equipment Leasing
For customer KOSUN provides equipment leasing business accordingly, including 2 flexible leasing methods rather than purchasing include dry lease and wet lease. You may also show us that you prefer short term, month or annual leasing. KOSUN's mission is to sharply save your cost via offering the most proper leasing way during your drilling operation.
● Equipment & Spare Parts Sales
KOSUN's all-inclusive solids control equipment comprises Decanter Centrifuge, Shale Shaker, Mud Cleaner, Vacuum Degasser, Feed Pump, Agitators and Mud Tanks. In the scope of drilling waste management, we offer a complete line of cost-effective technologies for onshore and offshore drilling operations, the packages comprise Vertical Centrifuge, Screw Pumps and Screw Conveyor. We also provide OEM service when your production line is just too tight. More than only supplying equipment, KOSUN also manufacture the spare parts related to oil & gas drilling sector, in order to as the substitute for the equipment you currently used.
KOSUN support customers improving performance in full range of solids control, mud handling, waste management, disposal of cuttings etc. Responds to customer with timely manner, providing professional training, including operation that relate to the equipment and systems from our service team with the rich store of experience engineers. Additionally, KOSUN can also offer customers with equipment maintenance and refurbishment, the service covers solids control equipment, solids control system and oil drilling tools. KOSUN's technicians are the real veterans with more than 20 years' experience.
Our equipment shipping are global, while the service is local. What we concentrate on is cost reducing for your drilling!