Along with large scale application of KOSUN drilling waste management equipment in North Africa market, establishment of two after-sales service centers respectively in Egypt and Algeria and four-year strategic cooperation with a local partner, KOSUN drilling waste management equipment has been well
Along with large scale application of KOSUN
drilling waste management equipment
in North Africa market, establishment of two after-sales service centers respectively in Egypt and Algeria and four-year strategic cooperation with a local partner, KOSUN drilling waste management equipment has been well accepted by customers in North Africa. Now there are 12 KOSUN Vertical Cuttings Dryers, 25 KOSUN
Decanter Centrifuges
and 12 Hi-G Dryers running at North Africa drilling sites, rivaling with those of MI-SWACO and other internationally well-known brands.
Recently, 5 customized LS584-D Hi-G Dryers for drilling waste management have already been manufactured and are ready for shipment to North Africa. These LS584-D
Hi-G Dryers
are specially customized by KOSUN technical team according to drilling site conditions, and their advantages are as follows:
Innovative structural design, Hi-G force, efficient separation of drilling fluid from cuttings;
Adopt customized US Martin motors for stable and reliable Hi-G force, different forces are available by adjusting balance weights;
Field-proven tensioning system with stable performance and reliable structure. It takes less than two minutes for a person to install or remove one screen using special tools.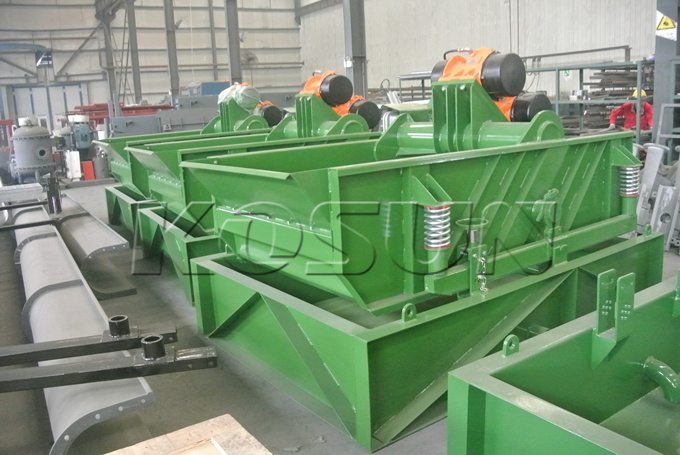 KOSUN LS584-D Hi-G Dryers Ready for Shipment to North Africa (I)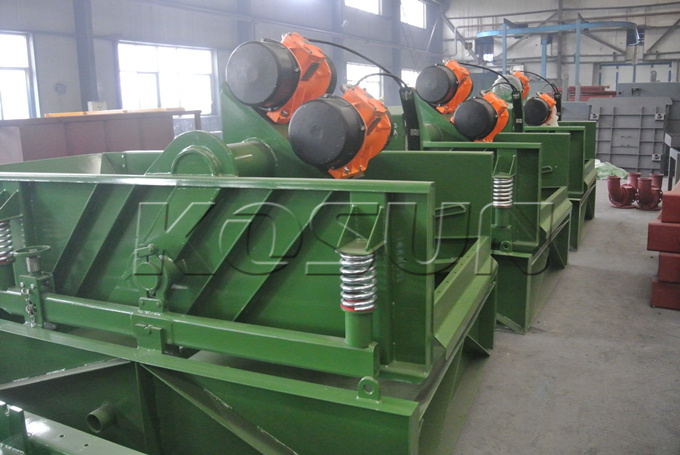 KOSUN LS584-D Hi-G Dryers Ready for Shipment to North Africa (II)