Xian Kosun Machinery Co., Ltd. devotes itself to RD and production of oil drilling solids control equipment and drilling waste management equipment- drilling waste zero-discharge equipment. KOSUN has sold solids control system equipment and drilling waste management system to many countries and regi
Xi'an Kosun Machinery Co., Ltd. devotes itself to R&D and production of oil
drilling solids control equipment
and drilling waste management equipment- drilling waste zero-discharge equipment. KOSUN has sold
solids control system
equipment and drilling waste management system to many countries and regions worldwide and the treatment effects are highly appreciated by customers.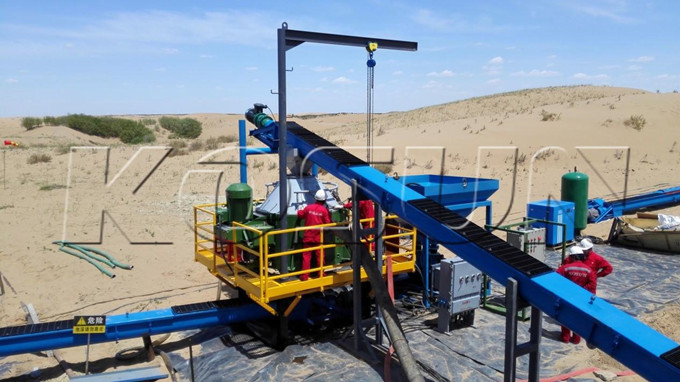 KOSUN Drilling Waste Management System in Service in Inner Mongolia I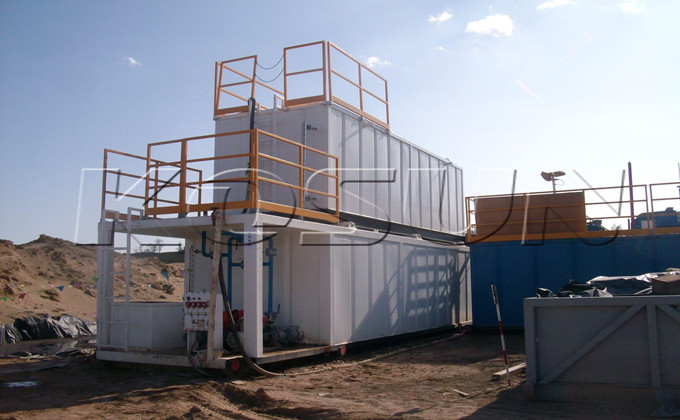 KOSUN Drilling Waste Management System in Service in Inner Mongolia II
As requirements on environmental protection in the industry are becoming more stringent, all major oilfields are being nagged by
drilling waste management
, and now it has become the highest priority for the oil & gas industry to solve this big problem. In order to meet this demand, KOSUN organizes its technical team to surmount technological difficulties with domestic and foreign experts in the industry. KOSUN has made technical improvements on the traditional cuttings dryer, adding several new high-tech supporting devices, such as intelligent electronic pulse flusher, air supply system, air conditioning system, water source filter, etc. and has successfully developed KOSUN G2
Vertical Cuttings Dryer
- VC-2000. Many improvements on configuration parameters, technological process and technical operation of the equipment make KOSUN VC-2000 serve the water-base mud field successfully and so far, VC-2000 is the first vertical cuttings dryer successfully applied in water-base mud treatment all over the world.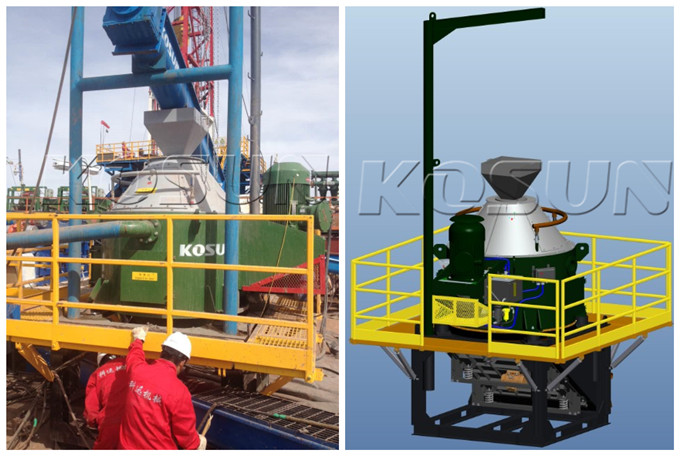 3D Effect Drawing and Site Photo of KOSUN G2 Vertical Cuttings Dryer VC-2000
By now, KOSUN drilling waste management system has been tested and used in Inner Mongolia and proven to be with excellent performance.

Drilling waste call: +86 29 89565356 Ext. 807/851
Duty call: +86 29 87304914