Preparation for seven sets of rig solids control equipment has been completed after two-month intense production. Production of KOSUN Shale Shakers and Mud Cleaners Completed Painting of KOSUN DC355 Centrifuge Completed KOSUN Centrifugal Pumps and Jet Mixing Hoppers Ready for Delivery These equipmen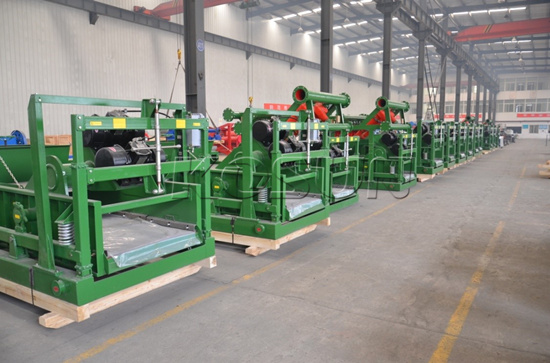 Production of KOSUN Shale Shakers and Mud Cleaners Completed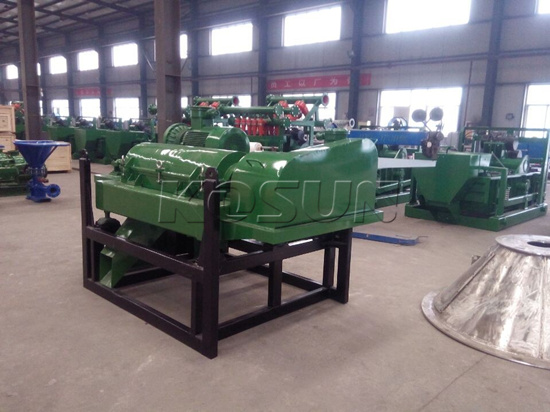 Painting of KOSUN DC355 Centrifuge Completed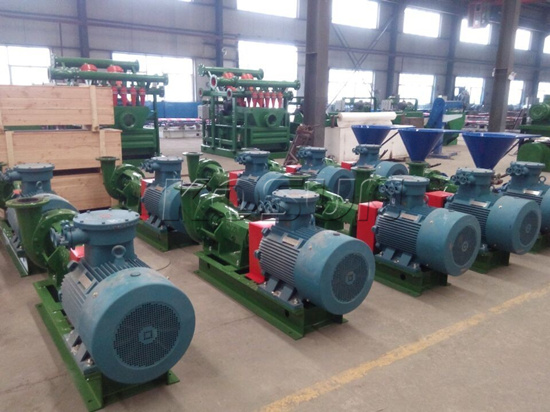 KOSUN Centrifugal Pumps and Jet Mixing Hoppers Ready for Delivery
These equipment are redesigned and modified products based on standard KOSUN configurations, including 14 LS703
shale shakers
, seven VD270 vacuum degassers, seven MD210 cleaners, seven DC355 VFD decanter centrifuges, seven G70 screw pumps, 14 CP68-55
centrifugal pumps
and over 1000 shaker screens, which can better meet customer's solids control requirements locally.
The customers carefully inspected all equipment during their visit in December, raining praise on personalized design, meticulous processing steps, professional welding, painting and other process details of KOSUN equipment. They expressed great satisfaction with the equipment supplied and took photos to report to other board directors.
After equipment inspection, they held a two-day meeting with KOSUN top management. Consensus was reached between two parties to extend deep cooperation in solids control and
drilling waste management
for strategic partnership. Afterwards, representatives from both parties signed on memorandum and committed to take it as guidance document for future cooperation.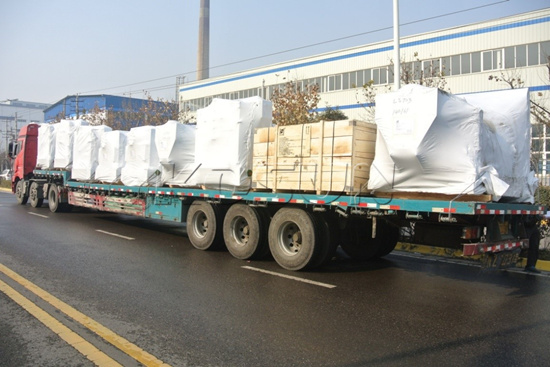 Solids Control Equipment to be Delivered to South America I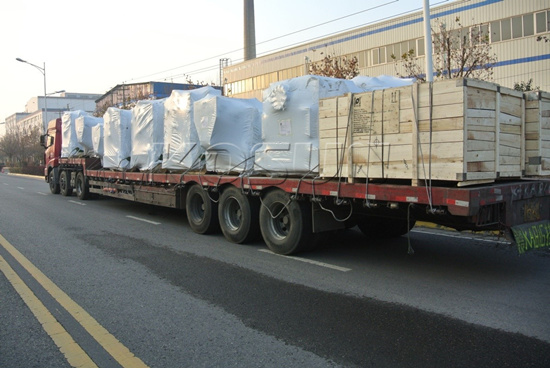 Solids Control Equipment to be Delivered to South America II
KOSUN proactively arranged freight transportation as per customers' requirements after their visit and deliver equipment at the end of December. KOSUN will adhere to commitments during later after-sales services to provide services required by the customer.
KOSUN believes that KOSUN brand will be extensively recognized and accepted in South America in joint effort of both parties, which facilitates KOSUN to provide more quality products and professional services for more customers.