On May 4, 2015, KOSUN show their patent Black Rhino Shale Shaker on the 46th OTC, this display represents that KOSUN made a stage pose. As the most influential event in global oil, gas, petrochemical and marine engineering fields, 2015 OTC attracts more than 2,900 companies from over 40 countries to
On May 4, 2015, KOSUN show their patent
Black Rhino Shale Shaker
on the 46th OTC, this display represents that KOSUN made a stage pose. As the most influential event in global oil, gas, petrochemical and marine engineering fields, 2015 OTC attracts more than 2,900 companies from over 40 countries to participate in this exhibition, and visitors from over 110 countries around the world.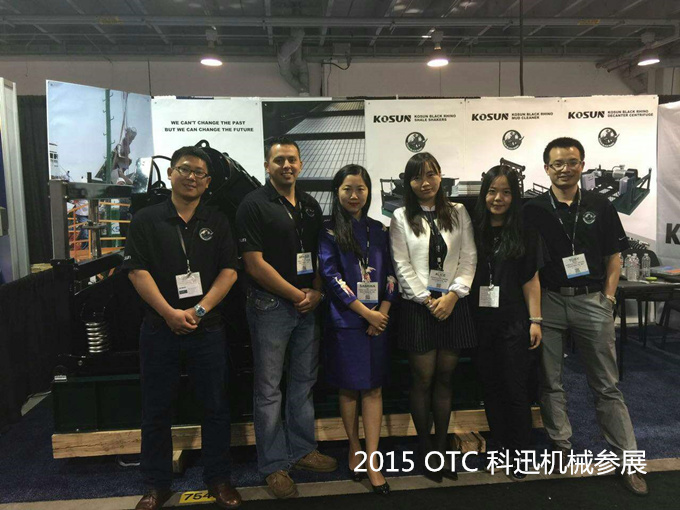 Black Rhino series products are high-end customized equipment of KOSUN. KOSUN makes further improvements on basic functions, material selection, processing technology, model design and electrical control of equipment, making the products better meet the multiple requirements of customers and natural environment. Black Rhino shale shakers are equipped with American Martin vibrating motors to ensure excitation force and continuous working stability of equipment. Stable performance and humanized operation design of KOSUN
shale shakers
in the solids control system, as well as KOSUN corporate philosophy of "More Than Customized" have greatly enhanced the working efficiency of
solids control system
and brought excellent sales performance to KOSUN.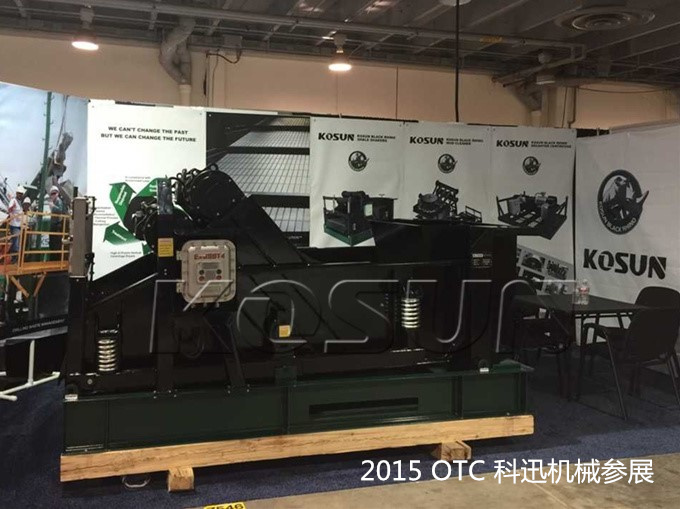 By virtue of outstanding craftsmanship and humanized design, Black Rhino shale shakers attract numerous overseas customers to stop for consultation. Some potential clients put forward their problems about field operations of shake shakers, and KOSUN team provided them with perfect replies to field operations and usage problems based on the characteristics and advantages of Black Rhino products. The customers fully recognized such answers and expressed their intentions to visit KOSUN.
For more details about Black Rhino series products, please visit KOSUN Booth 7546 in China Hall and our website:
www.kosun.us
.
KOSUN Booth Information on 2015 OTC:
Venue: Reliant Park, Houston, Texas, USA
Time: May 4 - 7, 2015
Booth No.: 7546, China Hall