KOSUN has been regarding good quality and services as the basis for corporate survival over the years. At the beginning of November, the KOSUN Office in Russia received a consumer survey feedback form filled with favorable comments. As one of the loyal customers of KOSUN in Russia, this famous drill
KOSUN
has been regarding good quality and services as the basis for corporate survival over the years. At the beginning of November, the KOSUN Office in Russia received a consumer survey feedback form filled with favorable comments.
As one of the loyal customers of KOSUN in Russia, this famous drilling company has been using KOSUN
solids control systems
since 2007. Headquartered in Moscow and mainly centralized in drilling blocks in Astrakhan drilling regions subordinated to Lukoil, the company has powerful strength, adopts the highest level hydraulic drilling rig manufactured by Italy and equips KOSUN
mud system
for drilling.
After one year of service, KOSUN circulation system works well on customer's drilling sites without any quality problems. The customer is satisfied with product performances and sends the feedback form for encouragement.
The customer said that, Russia's climate imposes high requirements on equipment durability and low temperature resistance. No global company can mechanically apply its successful experience gained in other countries when it enters the Russian market. Only Russia on the earth covers 11 time zones. The infrastructures in its drilling blocks have not been fully developed, and the climate in the north is very harsh, so sometimes mechanical equipment needs to be maintained in a low-temperature environment below -40°C. However, KOSUN solids control unit has completely solved the above problems. After long-time use, we trust in and rely on KOSUN equipment deeply, and we will certainly continue to get KOSUN's support in the future.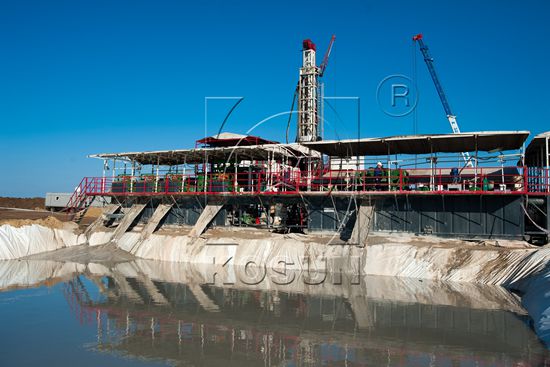 The photo shows KOSUN drilling fluid circulation system used on drilling site, including
water tank
,
diesel tank, shale shakers, centrifuges,
vacuum degassers
and mud circulation equipment.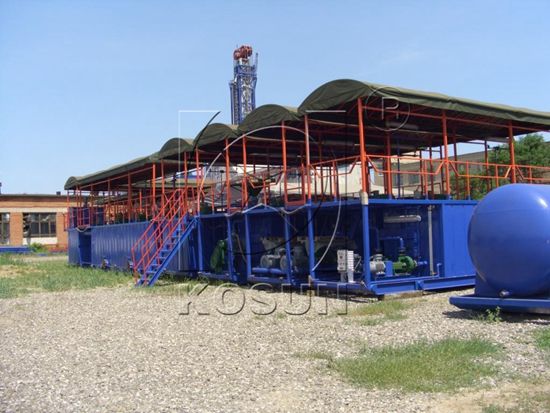 Photo of KOSUN Solids Control System on A Drilling Site