In the afternoon on May 14th, Chinese President Xi Jinping met Indian Prime Minister Narendra Modi in Shaanxi Auditorium. Mr. Xi Jinping welcomed Mr. Modis official visit to China and said we believe that your visit will boost Sino-India strategic partnership. Xian is the first stop for Mr. Modis vi
In the afternoon on May 14th, Chinese President Xi Jinping met Indian Prime Minister Narendra Modi in Shaanxi Auditorium. Mr. Xi Jinping welcomed Mr. Modi's official visit to China and said "we believe that your visit will boost Sino-India strategic partnership."
Xi'an is the first stop for Mr. Modi's visit. The cultural tour features Tang style and Mr. Modi is welcomed with Traditional Tang Dynasty Welcoming Ceremony. Tang style warriors and court maids line up for greeting and the "official" in Tang costume addresses the ceremony. Mr. Modi has paid visits to many memorable sites in Sino-India cultural exchange history, including Great Wild Goose Pagoda and Da Xing-shan Temple, ancestral Chamber of Chinese Vajrayana Buddhism that reigned over Chang'an (ancient Xi'an) in Sui and Tang dynasties. Indian monks and priests missionized and studied in Chang'an once translated Buddhist sutras and imparted Vajrayana in the temple.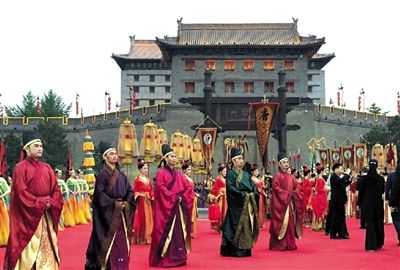 Xi'an Welcomes Indian PM Narendra Modi with a Traditional Tang Dynasty
Welcoming Ceremony on May 14th.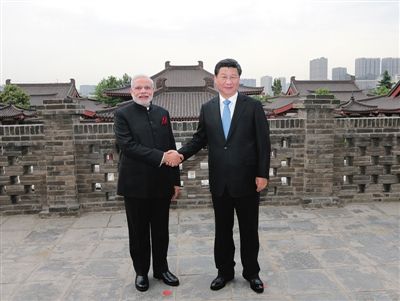 After official meeting, Chinese President Xi jinping accompanies Mr. Modi in visiting Da Ci'en Temple.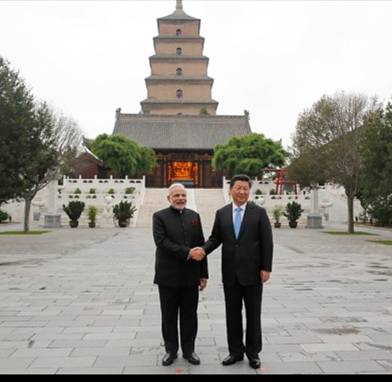 Chinese President Xi Jinping is Accompanying Mr. Modi in Visiting Big Wild Goose Pagoda.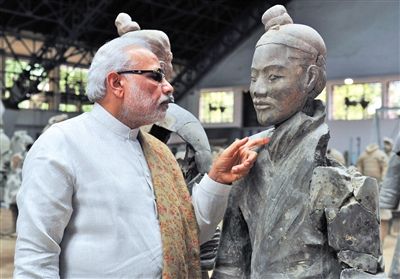 Mr. Modi is expressing great interest in terracotta warriors.
Founded in Xi'an, China in 1992 and being the leader in Chinese
solids control
industry and the expert in global
drilling waste management
, XI'AN KOSUN MACHINERY CO., LTD. dedicates itself to providing deeply customized equipment, services and solutions for drilling enterprises worldwide and building KOSUN into a human and environment friendly enterprise.
Currently, KOSUN products have been directly exported to various countries worldwide, such as Pakistan, India, Indonesia, Thailand, Burma, Malaysia, etc. in East Asia and South Asia.
In 2011, KOSUN
solids control equipment
was exported to India and won praise from the customer for its stable field performance and excellent treatment efficiency; in 2012, KOSUN exported several sets of solids control system to India; in 2015, accessories of customized solids control equipment were smoothly shipped to Indian port. KOSUN has never ceased its efforts serving Indian customers over the years.
KOSUN will proactively respond to the national call of "One Belt and One Road", join hands with well drilling companies at home and abroad and discuss mutually beneficial and win-win cooperation to facilitate joint development.