--- A Chronicle in the Course of Growth of Chinas Solids Control Equipment On March 29th, 2016, at the 16th China International Petroleum Petrochemical Technology and Equipment Exhibition (CIPPE 2016), the largest global petroleum exhibition, a black high frequencylinear shale shaker at the central
--- A Chronicle in the Course of Growth of China's Solids Control Equipment
On March 29th, 2016, at the 16th China International Petroleum & Petrochemical Technology and Equipment Exhibition (CIPPE 2016), the largest global petroleum exhibition, a black high frequency linear shale shaker at the central position of the most popular East No.1 Pavilion has drawn large numbers of audiences to stop for a closer look. This is KOSUN high-end solids control equipment on display for the exhibition--Black Rhino Shale Shaker.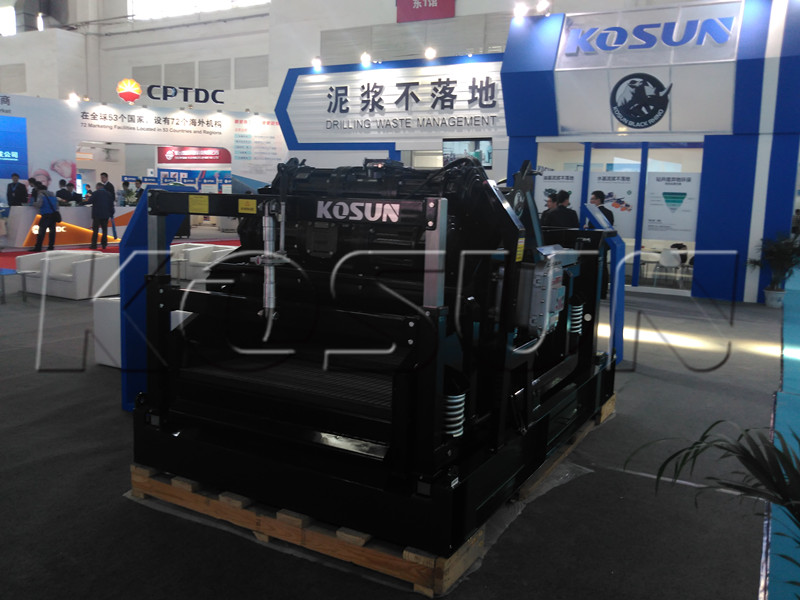 Shale shaker of Black Rhino series has been the best domestic shale shaker so far, and wins consistent praise from drilling sites abroad. Its excellent cost efficiency rivals first-class international shale shaker brands especially in foreign markets, significantly promoting influence of domestic oil equipment.
Vibratory motors of this product are all from Martin Engineering. Previously, Martin only provided customized solutions for world-leading shale shaker manufacturers. Through years' of mutual understanding and cooperation, Martin Engineering signed comprehensive strategic cooperation agreement with KOSUN at CIPPE 2015. KOSUN becomes the third solids control equipment manufacturer worldwide that obtains customized product solutions from Martin. This breaks core technology lockout, making KOSUN rise amongst world-leading solids control equipment manufacturers.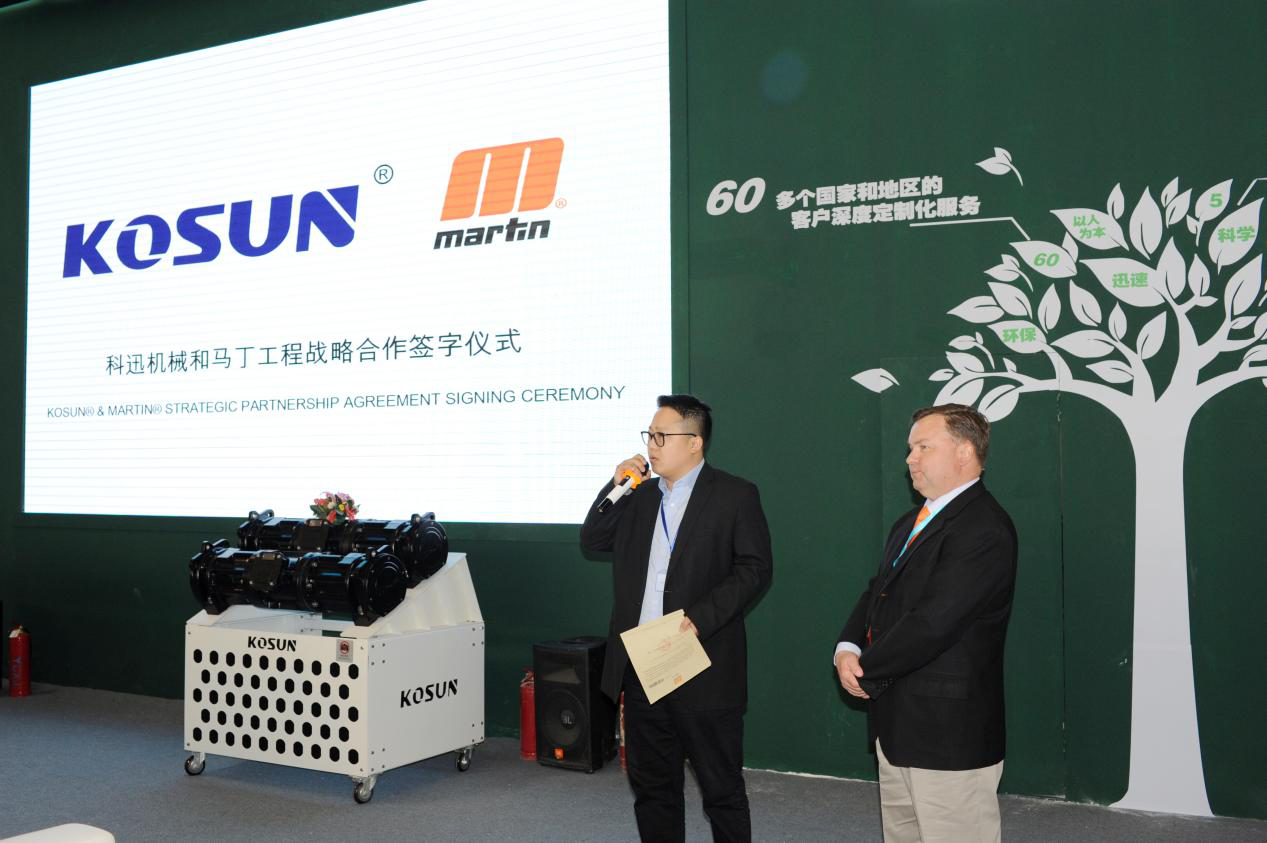 Martin and KOSUN Join Hands at CIPPE 2015.
General Manager of KOSUN expressed at the interview that, in high-end domestic oil and gas exploitation field, especially offshore drilling platforms, shale shakers are largely imported and domestic equipment struggle hard to enter high-end drilling field. Through over ten years' resolution of multiple technological problems, KOSUN has built advanced shale shakers that can compete with world-leading brands. Meanwhile, as key equipment of "zero discharge of drilling waste" operation, Black Rhino Hi-G Dryer has made contribution to China's environmental protection during the process of clean energy production. We hope that this CIPPE will further expand influence of Black Rhino series products, making it a self-owned product and technology for Chinese drilling career.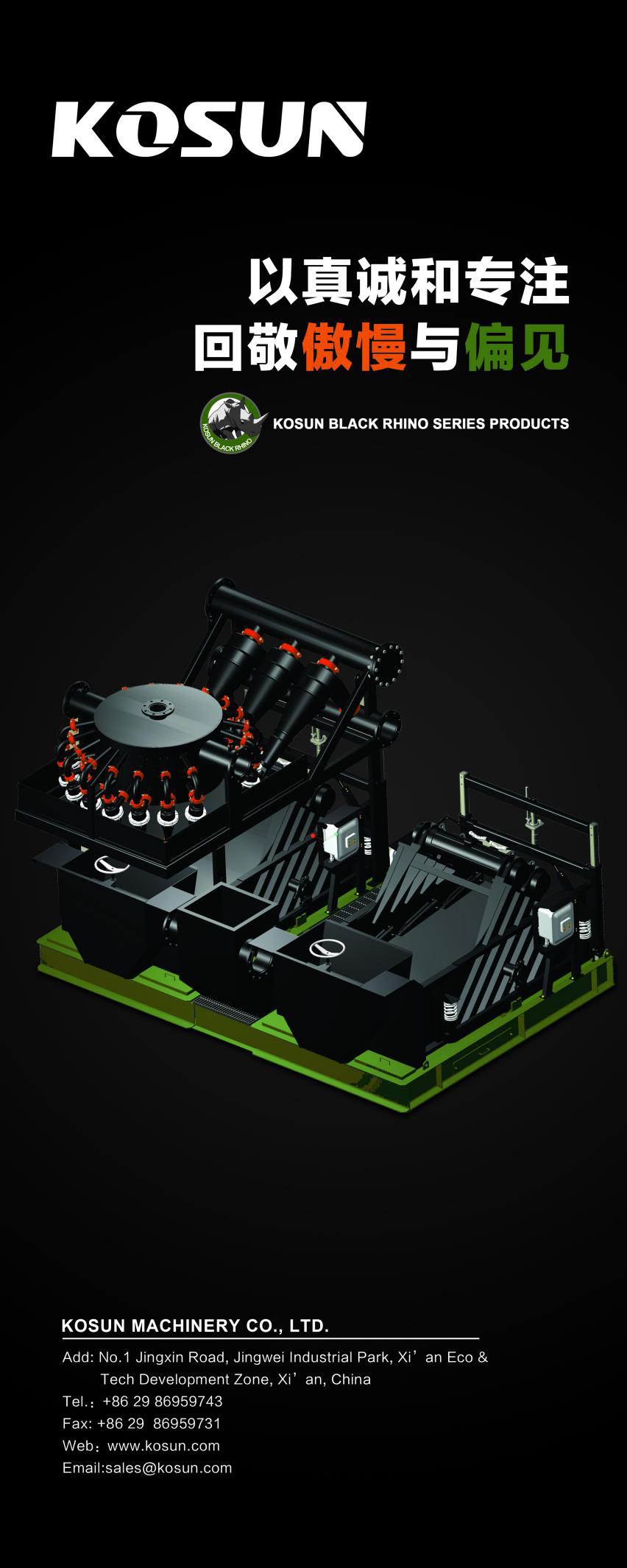 Inspired by the spirit of Deng Xiaoping's South Tour Speeches, Mr. Geng Zhonghou (1950-2015) resigned from office and founded KOSUN at his age of 42 in1992. Mr. Geng Zhonghou was once backbone of Changqing Oilfield No. 2 Machinery Factory. Former president of Changqing Drilling and Production Research Institute, Mr. Gong Weian, developed the first drilling fluid shale shaker in China and it passed the trial production successfully, which rapidly occupied domestic market under sales leadership of Mr. Geng Zhonghou and ended full import dependence of the equipment in China. Through two-year joint research and development by Mr. Geng Zhonghou and Mr. Gong Weian, KOSUN took the lead in developing the first high frequency linear shale shaker in China in 1998, further expanding application of domestic shale shaker in onshore oilfields, promoting purification effect of drilling fluid, reducing drilling cost and guaranteeing stability of drilling operation to a greater extent.
In 2007, four sets of KOSUN modular offshore solids control equipment serviced in Gulf of Mexico for PEMEX on CNOOC project. This is the first independently designed and manufactured offshore module in CNOOC history, which marked breaking of monopoly of European and American equipment on oilfields in Gulf of Mexico. Since then, KOSUN personnel have determined to make world-class solids control equipment and make Chinese people proud of themselves. KOSUN continuously conducted field tests of all kinds of equipment in such countries and regions as China, America, North Africa, Kazakhstan and Russia. All new products are tested on site for eight to eighteen months before mass production and marketing, and proud Black Rhino series was finally made after equipment test and rectification under various working environments and on different platforms.
As chairman of KOSUN, Mr. Geng Zhonghou still summoned engineers in ward and discussed technical details of Black Rhino products before his death. The master's work took off and with consistent acceptance both home and abroad, Black Rhino products finally become oilfield equipment that pays respect to Chinese manufacturing.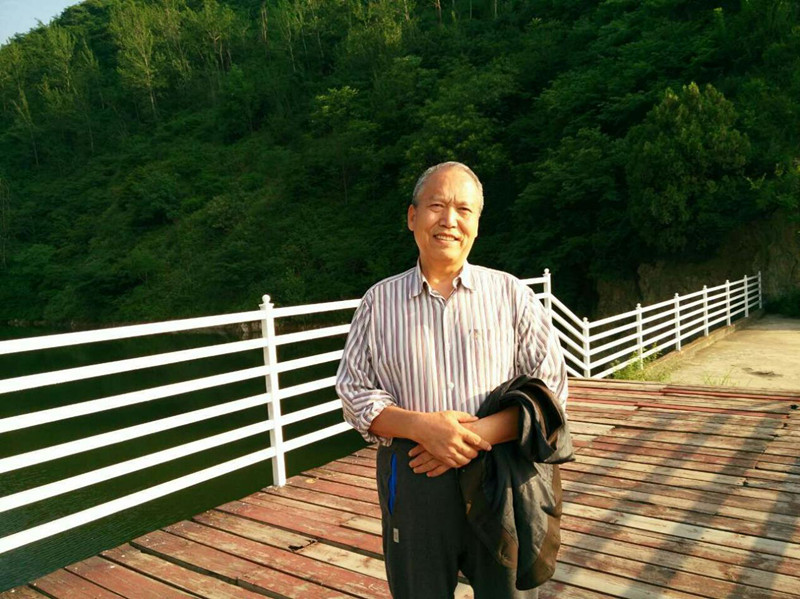 Founder of KOSUN: Geng Zhonghou (1950-2015)
Chinese oilfield career has been passed on from generation to generation. Currently, domestic oil equipment has been widely proven and accepted worldwide and this cannot be achieved without hardworking and dedication of generations of petro-men, to whom we pay our respects for their persistence. It will be our real pride to carry forward the career of Chinese heavy equipment, and with sincerity and dedication, China's solids control equipment will strike back against pride and prejudice.