In near future, there are 8 KOSUN LS584-D Hi-G Dryers upgraded in 2015 are sold to African market for application on drilling waste management sites in the area. KOSUN RD team has considered application conditions on drilling sites worldwide and improved various functions for this upgraded and updat
In near future, there are 8 KOSUN LS584-D
Hi-G Dryers
upgraded in 2015 are sold to African market for application on drilling waste management sites in the area.
KOSUN R&D team has considered application conditions on drilling sites worldwide and improved various functions for this upgraded and updated KOSUN LS584-D Hi-G Dryer based on the original product. It further meets ergonomic design principles and various operation requirements on
drilling waste management
site, and the product wins customers' praise for its greatly upgraded practicability.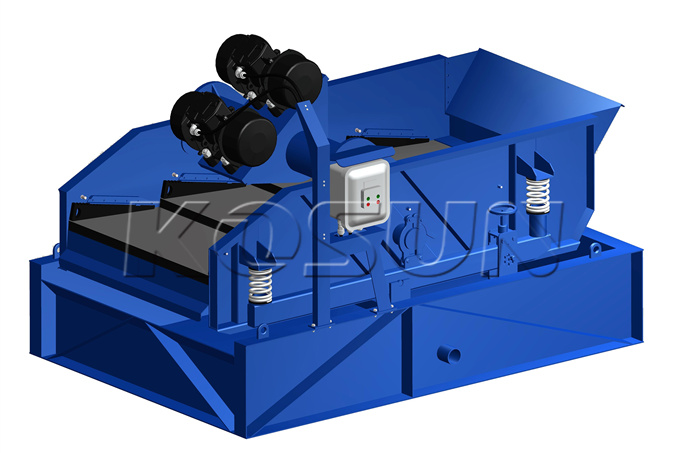 KOSUN LS584-D Hi-G Dryer adopts blue for the main machine body. It is equipped with four flat screens and high-volume integrated base collecting box. Combined with other equipment, it can form a set of water-based mud
drilling waste management system
for green waste management and drilling mud recycling on drilling sites.
Dedicated to energy development and environmental protection, KOSUN proactively responds to the requirements of World Environmental Protection Organization and has established a solely-invested Oil & Gas Drilling Waste Management Engineering Center in Xi'an China aiming at on-spot discharge and landfilling of waste water, drilling waste mud during oil and gas exploitation. Through five-year international cooperation and one-year field test, drilling waste management technology and equipment in compliance with international environmental protection discharge requirements emerge at the right moment. KOSUN
drilling waste management equipment
has excellent effect in recycling water-based, oil-based and synthetic-based mud, which recycles not only some costly drilling chemicals and additives to reduce harmful solid discharge, but also water resource. KOSUN series drilling waste management equipment saves drilling cost for customers and fulfils environmental protection requirement of "zero drilling mud discharge".
Contact us for more information on drilling waste management technology by the following ways.
DWM Call: +86-29-89565356, ext. 850
Duty Call: +86-29-87304914